Life Insurance/Wealth Preservation Planning/Financial Management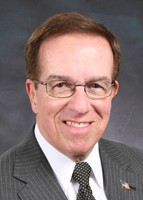 Founded in 1933, Desmon & Kohnstamm assists their clients with Wealth Accumulation and Protection Strategies, Life and Health Insurance, Financial Management, Estate Planning Strategies, Business Continuity Strategies & Employee Benefits.
Working with clients nationwide, we specialize in serving the insurance, investment and employee-benefit needs of business and professional organization. We also specialize in providing wealth accumulation & estate preservation planning strategies for individuals.
Find out how individual impact bonds may allow investors to preserve principal and generate income while supporting activities that are important to them.

How does a traditional or Roth structure affect your IRA or employer-sponsored retirement plan? And what do their differences mean for older workers?

This article looks at some of the reasons behind the manufacturing slowdown and what it might mean for the broader U.S. economy.

More than half of 401(k) participants invest in target-date funds, but are they right for everyone? This article provides an overview.
How much Disability Income Insurance do you need?

Determine whether you should consider refinancing your mortgage.

Is your personal inflation rate higher or lower than the CPI?

Use this calculator to estimate how much income and savings you may need in retirement.