Life Insurance/Wealth Preservation Planning/Financial Management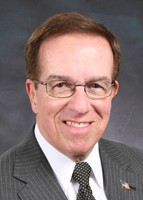 Founded in 1933, Desmon & Kohnstamm assists their clients with Wealth Accumulation and Protection Strategies, Life and Health Insurance, Financial Management, Estate Planning Strategies, Business Continuity Strategies & Employee Benefits.
Working with clients nationwide, we specialize in serving the insurance, investment and employee-benefit needs of business and professional organization. We also specialize in providing wealth accumulation & estate preservation planning strategies for individuals.
This calculator can help you estimate your annual federal income tax liability.

Calculate the rate of return you would have to receive from a taxable investment to realize an equivalent tax-exempt yield.

A balance sheet summarizes your assets and liabilities and reveals your net worth.

Estimate the potential cost of waiting to purchase a long-term care insurance policy.