Life Insurance/Wealth Preservation Planning/Financial Management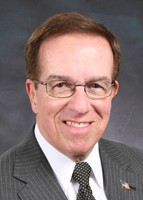 Founded in 1933, Desmon & Kohnstamm assists their clients with Wealth Accumulation and Protection Strategies, Life and Health Insurance, Financial Management, Estate Planning Strategies, Business Continuity Strategies & Employee Benefits.
Working with clients nationwide, we specialize in serving the insurance, investment and employee-benefit needs of business and professional organization. We also specialize in providing wealth accumulation & estate preservation planning strategies for individuals.
This article features a worksheet and relevant information to help estimate retirement expenses and income.

Covered by Medicare? Discover how observation status can impact your out-of-pocket costs and eligibility for post-hospital skilled nursing facility coverage.

Do you know which factors influence bond yields and why the gap between short- and long-term yields is often viewed as an economic indicator?

Dining out is on the decline. Discover why Americans prepared about 82% of their meals and snacks at home in 2018.